---
It is a cold day with a high of about 60 degrees. It is partly clear.
---
We have the pictures of the burn out pit at the Iron Horse north of the Daytona Beach area. At noon time it was a little slow but the action will pick up after two. We will make another visit today this afternoon with pictures of the burn out with sound to go with it.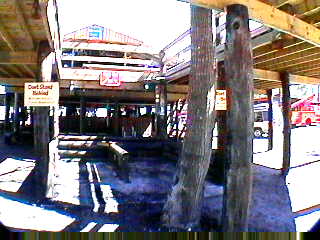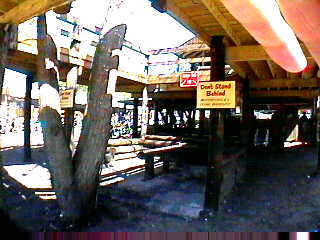 ---
THE BURN-OUT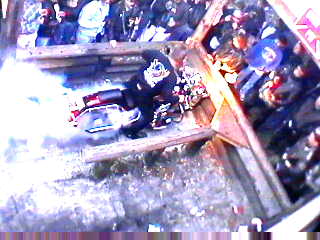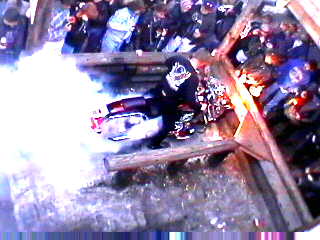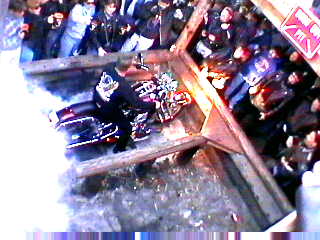 Click here for the burn-out sound were he shifted through gear 1-4. (335k file)
---
We have pictures of the Jackson Hole Saloon
---
Pictures of the Iron Horse Saloon around 12:00pm
---
Harley-Davidson of Daytona
---
A blue machine from Universal Studios
---
A Harley in the sky
---
The Boot Hill Saloon and Main Street. We made it to the crowded street of Main Street. The following is a collection of pictures from there. Finally a lady in the picture Boot Hill Saloon @ @ @ @ @
---
Pictures at the Ocean Convention Center or in it. @ @ @ @ @ @ @ @ @ @ @ @ A 1927 Harley-Davidson A 1927 Harley-Davidson Plate for the 1927 Harley-Davidson @ @
---
All pictures are copyrighted.